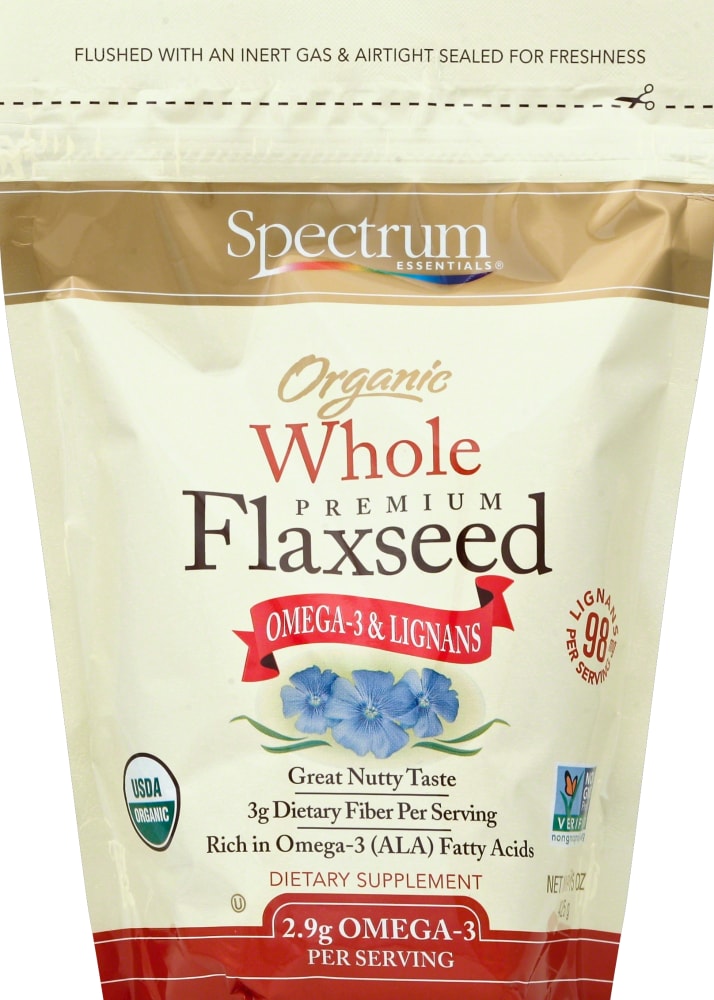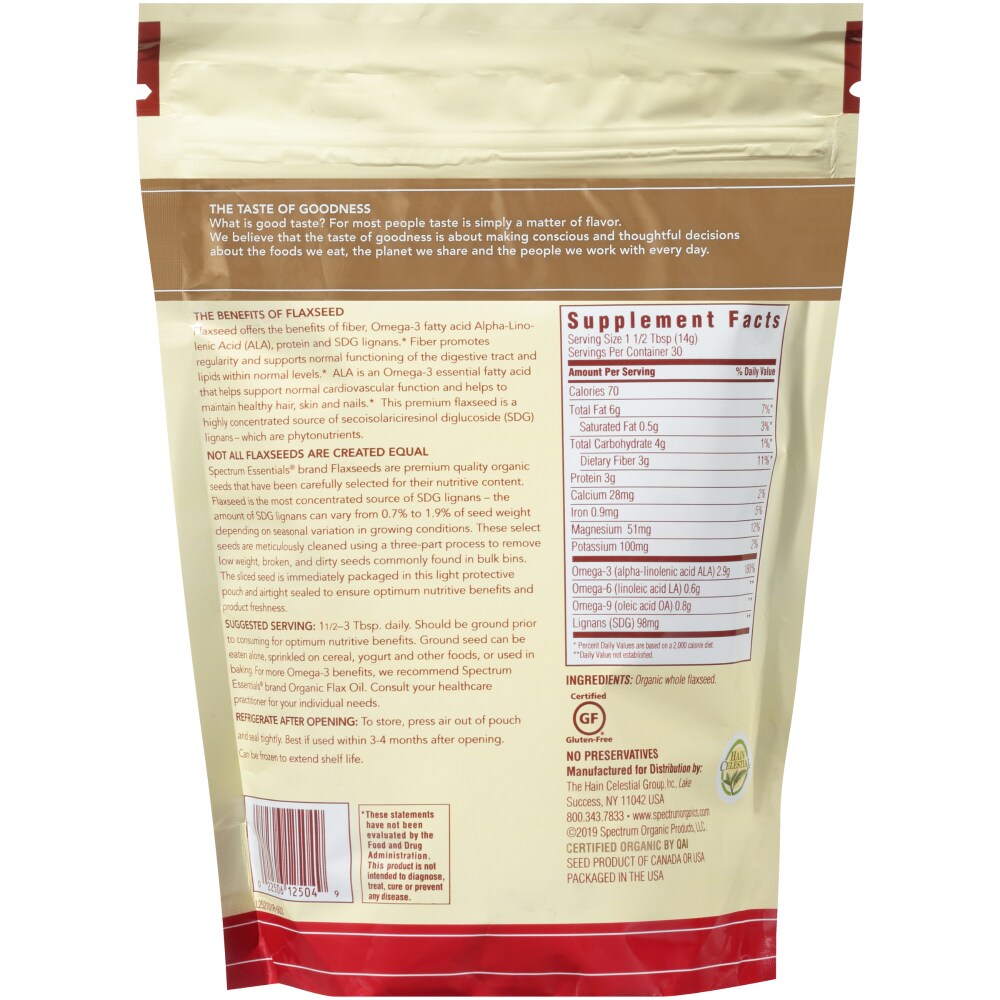 Spectrum Essentials Organic Whole Premium Flaxseed
---
Flaxseed offers the benefits of fiber, Omega-3 fatty acid Alpha-Linolenic Acid (ALA), protein and SDG lignans. Fiber promotes regularity, supports normal functioning of the digestive extract and healthy lipids. ALA is an Omega-3 essential fatty acid that helps support normal cardiovascular function and helps to maintain healthy hair, skin and nails. This premium flaxseed is a highly concentrated source of secoisolariciresinol diglucoside (SDG) lignans - which are phytonutrients.
Omega-3 & Lignans
98 mg of Lignans Per Serving
Kosher
Non-GMO
Great Nutty Taste
3g Dietary Fiber Per Serving
Rich in Omega-3 (ALA) Fatty Acids
2.9 g Omega-3 Per Serving
*These statements have not been evaluated by the Food and Drug Administration. This product is not intended to diagnose, treat, cure, or prevent any disease.
---