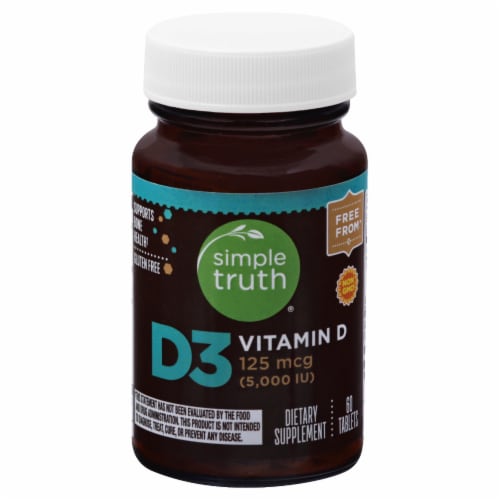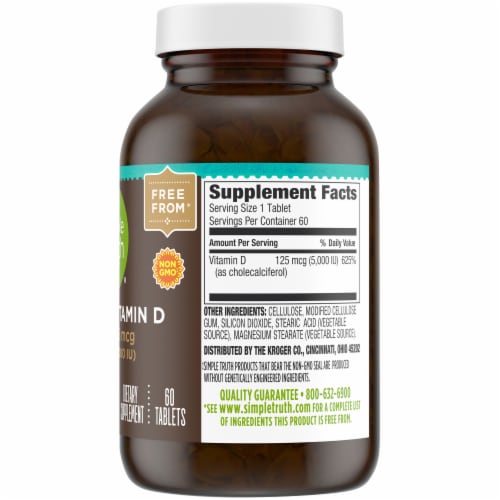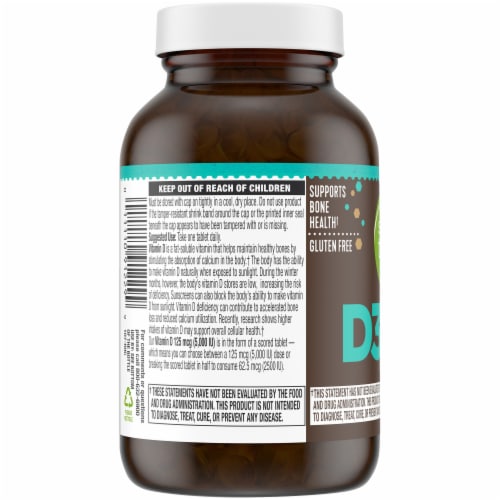 Simple Truth™ Vitamin D3 Tablets 5000 IU
Purchase Options
Located in Pharmacy OTC 2 in Your Store
Vitamin D is a fat-soluble vitamin that helps maintain healthy bones by stimulating the absorption of calcium in the body. The body has the ability to make vitamin D naturally when exposed to sunlight. During the winter months, however, the body's vitamin D stores are low, increasing the risk of deficiency. Sunscreens can also block the body's ability to make vitamin D from sunlight. Vitamin D deficiency can contribute to accelerated bone loss and reduced calcium utilization. Recently, research shows higher intakes of vitamin D may support overall cellular health.
Our Vitamin D3 5,000 IU provides a vegetarian source of this key nutrient as a scored tablet - which means you can choose between a 5000 IU dose or breaking the scored tablet in half to consume 2500 IU.
Free From 101 Artificial Preservatives & Ingredients
Supports Bone Health
Vegetarian
Gluten Free
Dietary Supplement
CONTAINS NO artificial colors, flavors, or preservatives, no wheat, gluten, milk, eggs, peanuts, tree nuts, soy, crustacean shellfish or fish.
---