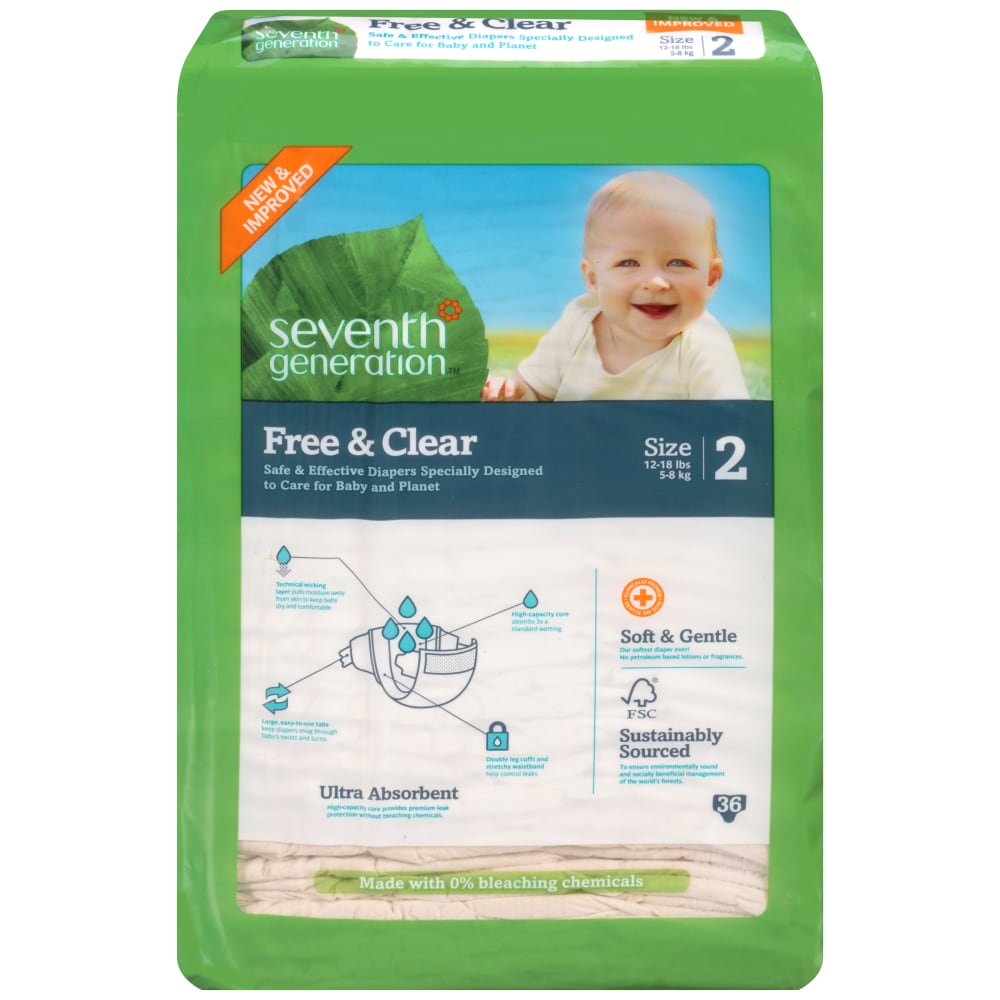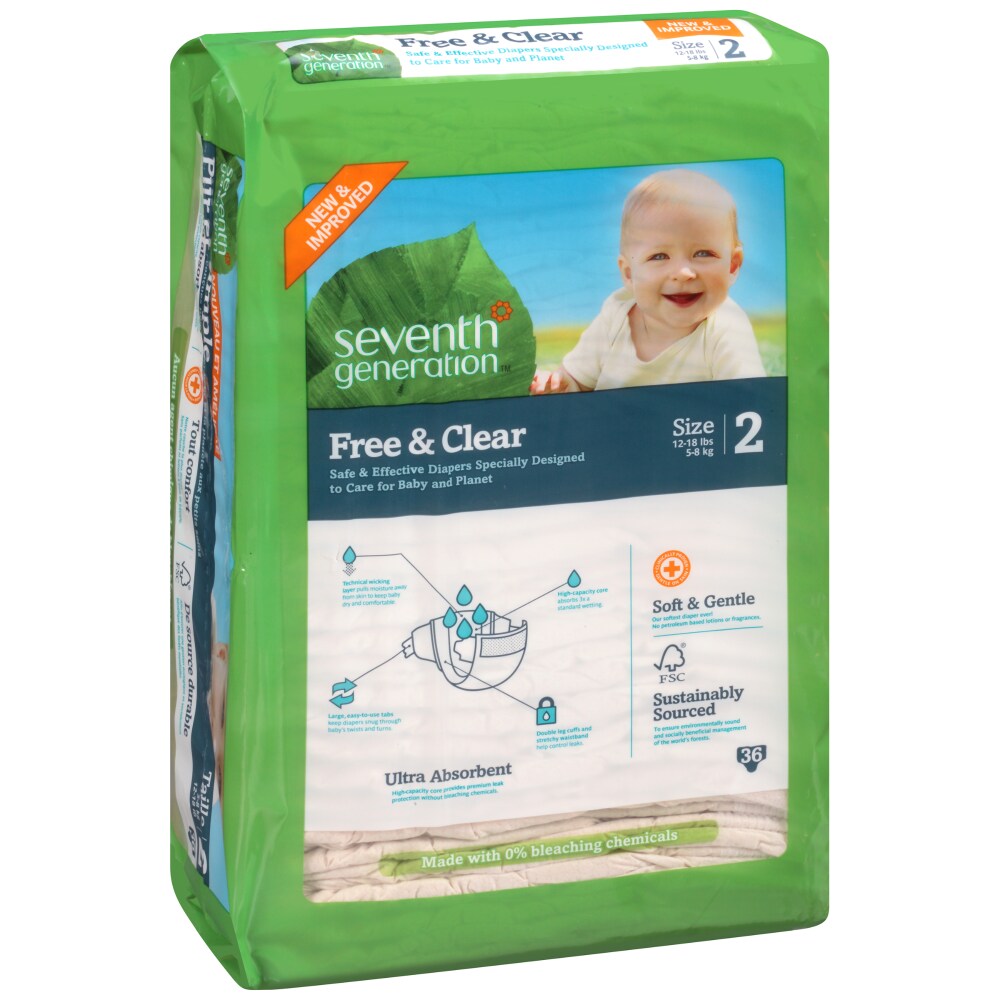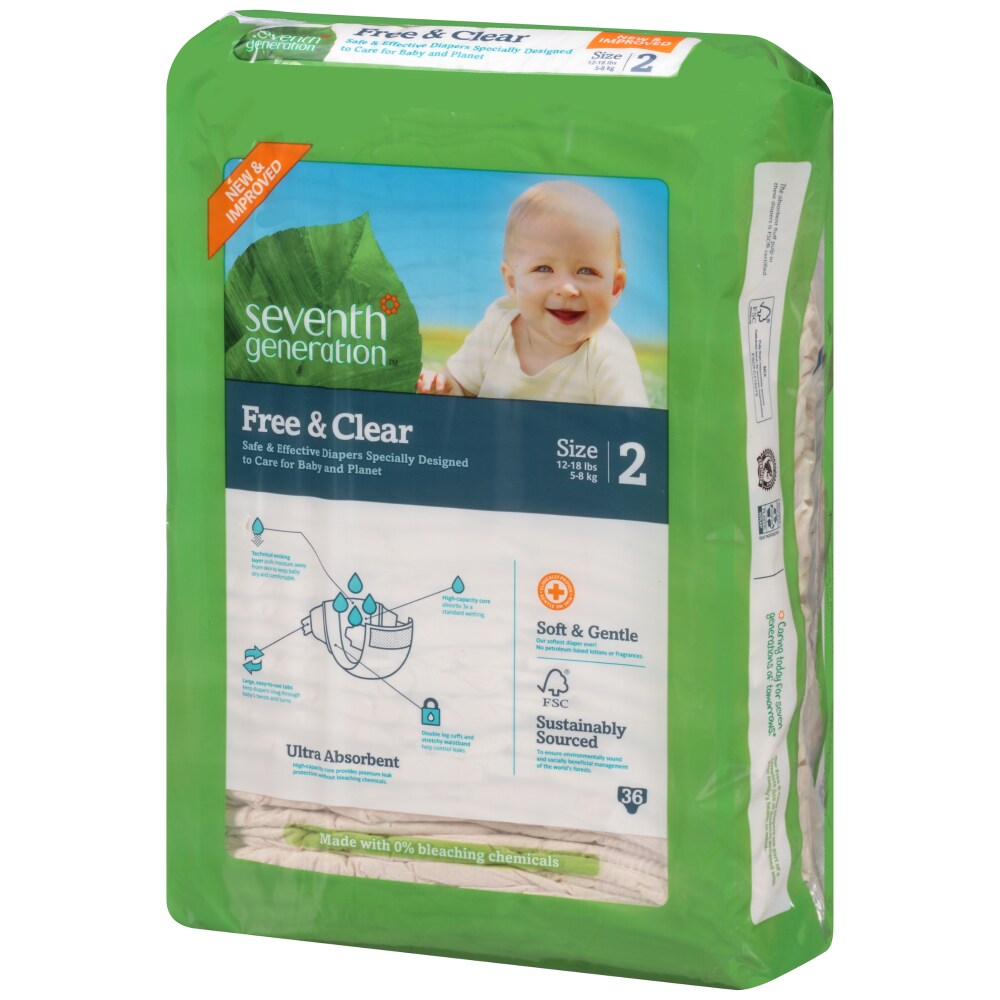 Seventh Generation Free & Clear Size 2 Diapers
---
Everything you want in a diaper and nothing you don't. Bottom-loving, baby-pleasing performance with absolutely no fragrances, latex, petroleum-based lotions, or chlorine processing. You'll love the way the new, adjustable tabs give baby a soft and comfortable fit.
Free of chlorine processing means that the wood pulp used in the diapers has not been processed with chemicals containing chlorine. This can help reduce the amount of chlorinated toxins released into the environment and help make the world a healthier place for you and your family.
Free of fragrance and petroleum-based lotions means that you get to decide what goes on your baby's sensitive skin.
Free of Chlorine Processing
Free of Fragrances & Latex
Free of Petroleum Blend Lotions
Premium Absorbency
---