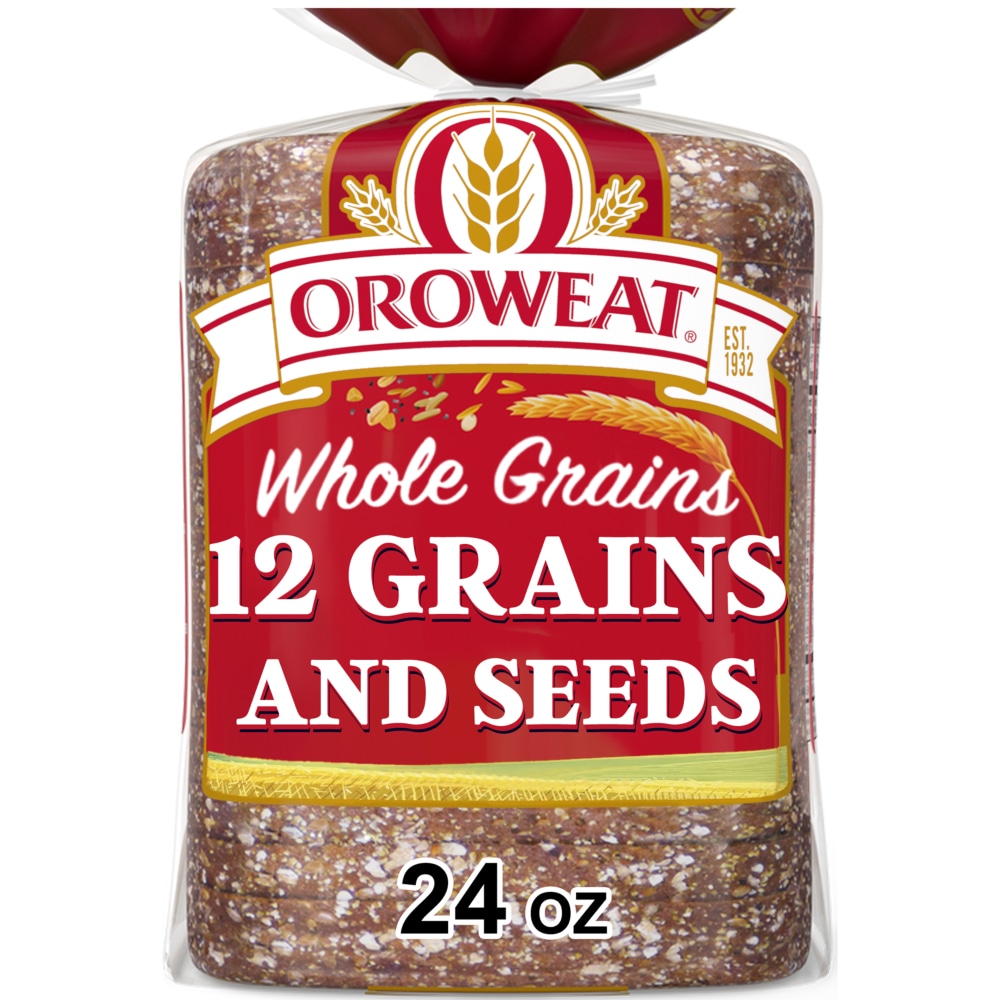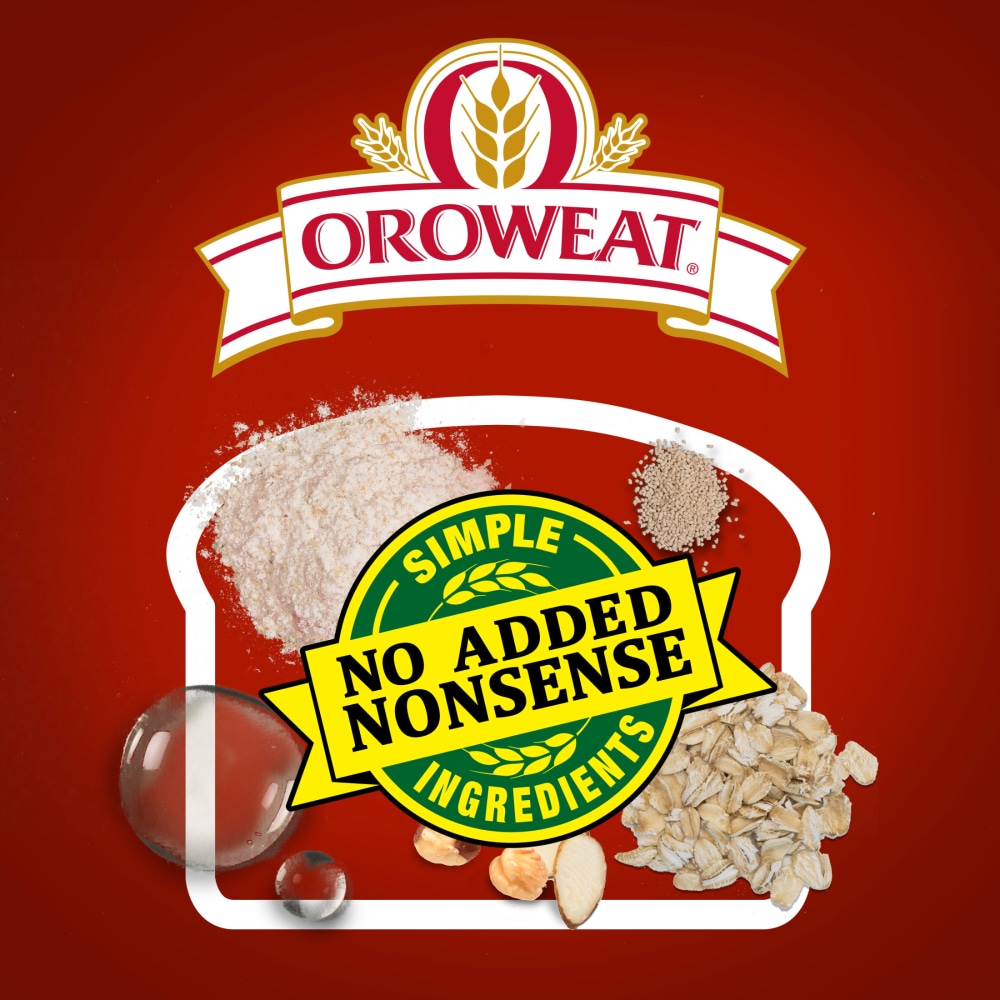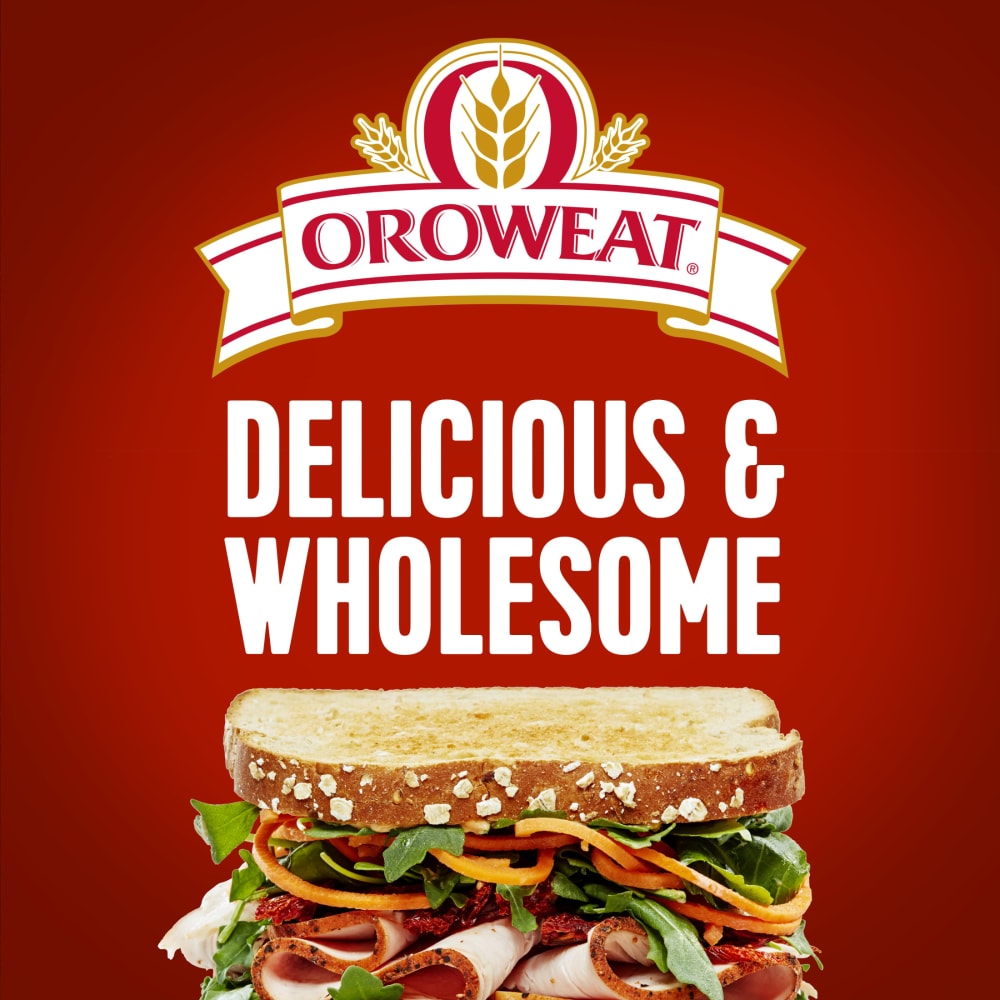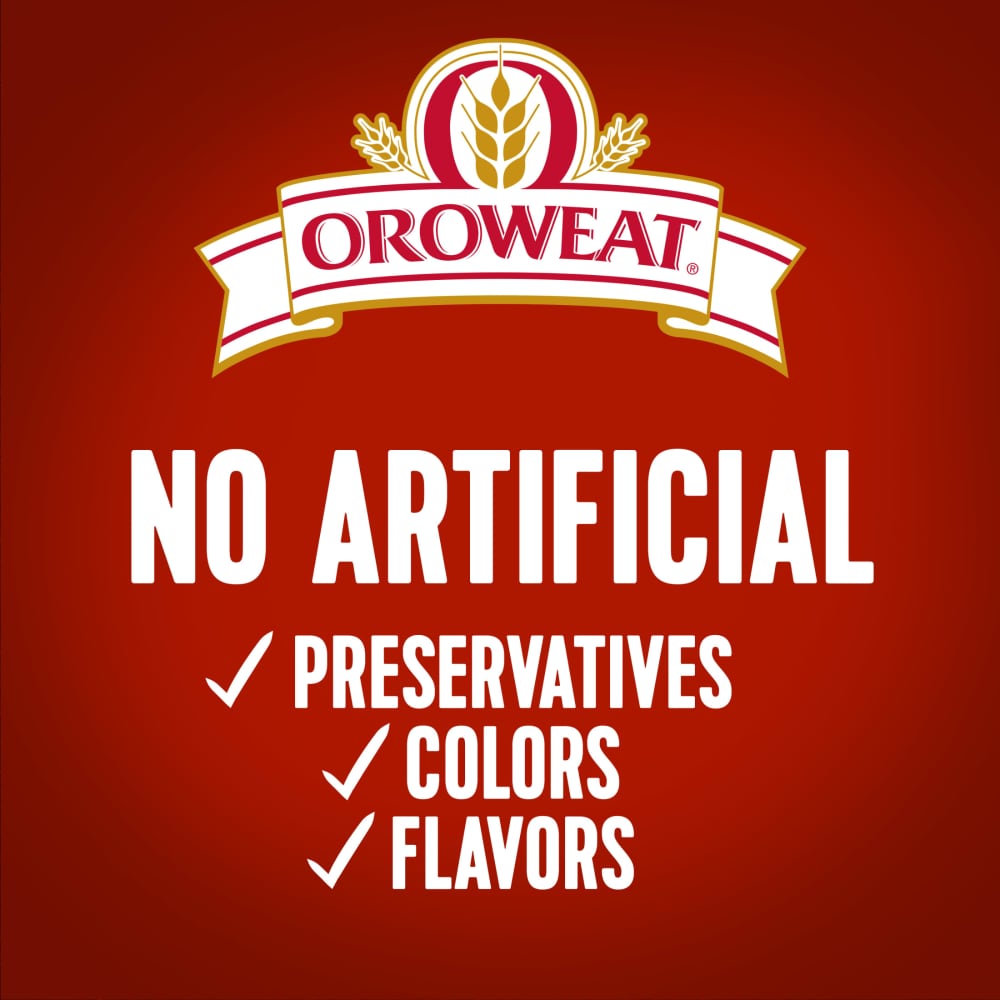 Oroweat Whole Grains 12 Grain Bread
---
Oroweat Whole Grains 12 Grain bread is baked with the goodness of grains making it a simple choice that supports your goal of living a balanced life! Oroweat 12 Grain bread is filled with nutritional ingredients like whole wheat, sunflower seeds, oats, barley, and brown rice.
NO ADDED NONSENSE: Oroweat Whole Grains 12 Grain Bread is free from artificial preservatives, colors & flavors
Contains no high fructose corn syrup & 0g trans fat
Made with 16 grams of Whole Grains per slice and is a good source of fiber
Baked with the finest ingredients giving you the nutrition you feel good about along with the rich taste you'll love!
Every slice adds hearty flavor to breakfast, lunch or dinner. Great for packed lunches!
---