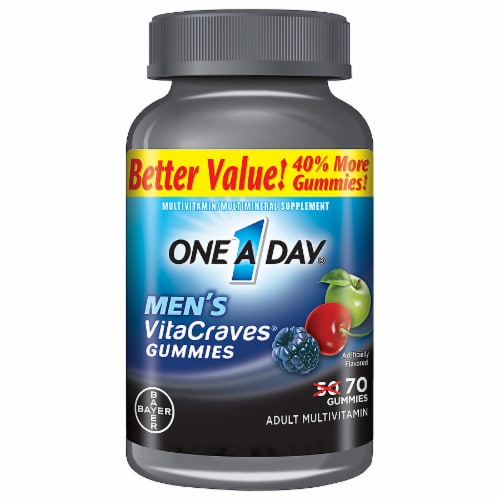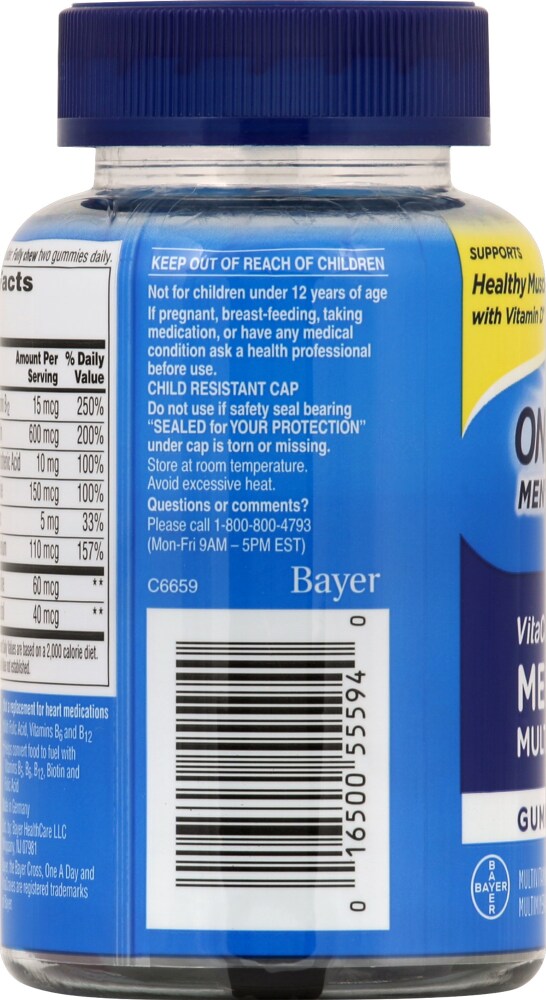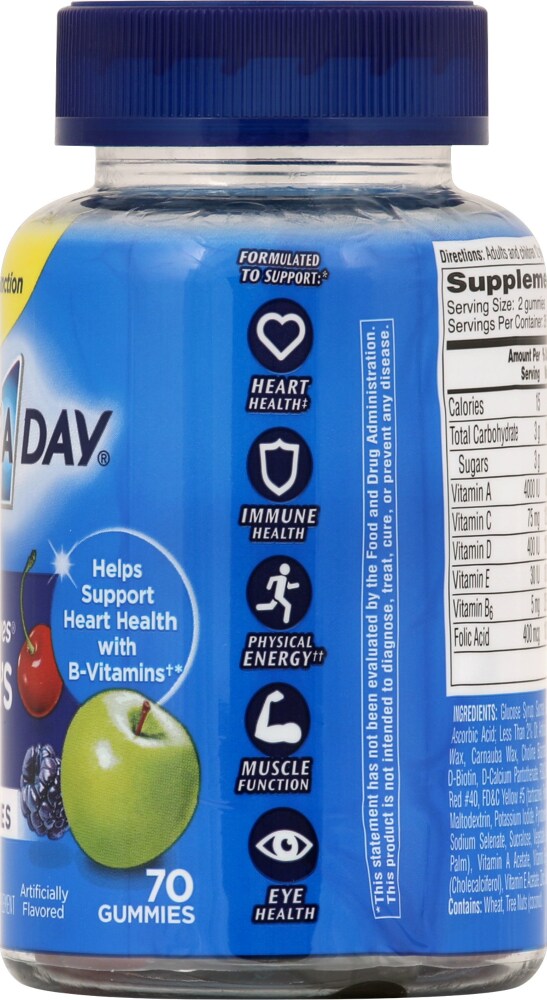 One A Day Men's VitaCraves Adult Multivitamin Gummies
---
One A Day Men's VitaCraves Gummies are complete multivitamin gummies that are specially formulated to address men's common nutritional concerns.
Formulated to support heart health, healthy muscle function, physical energy by helping convert food to fuel, and immune health
Contains key nutrients like Vitamins A, B12, B6, C, D, E, Folic Acid, Biotin, Pantothenic Acid, Iodine, Zinc, and Selenium
Adults and children 12 years of age and older: Fully chew two gummies daily
One A Day Men's VitaCraves are free of high fructose corn syrup
*These statements have not been evaluated by the Food and Drug Administration. This product is not intended to diagnose, treat, cure, or prevent any disease.
---