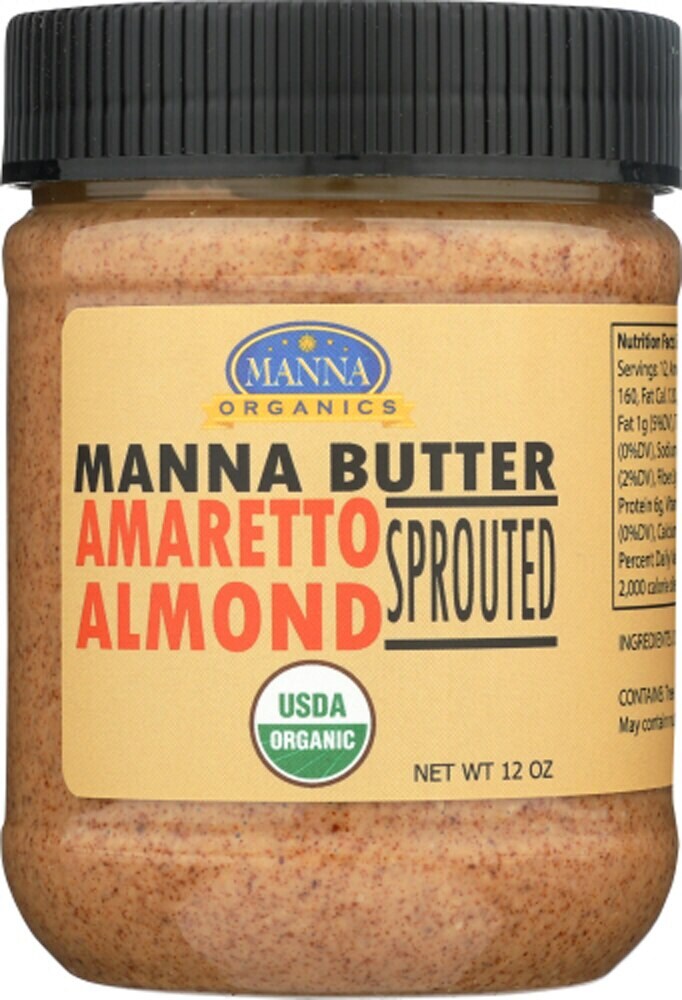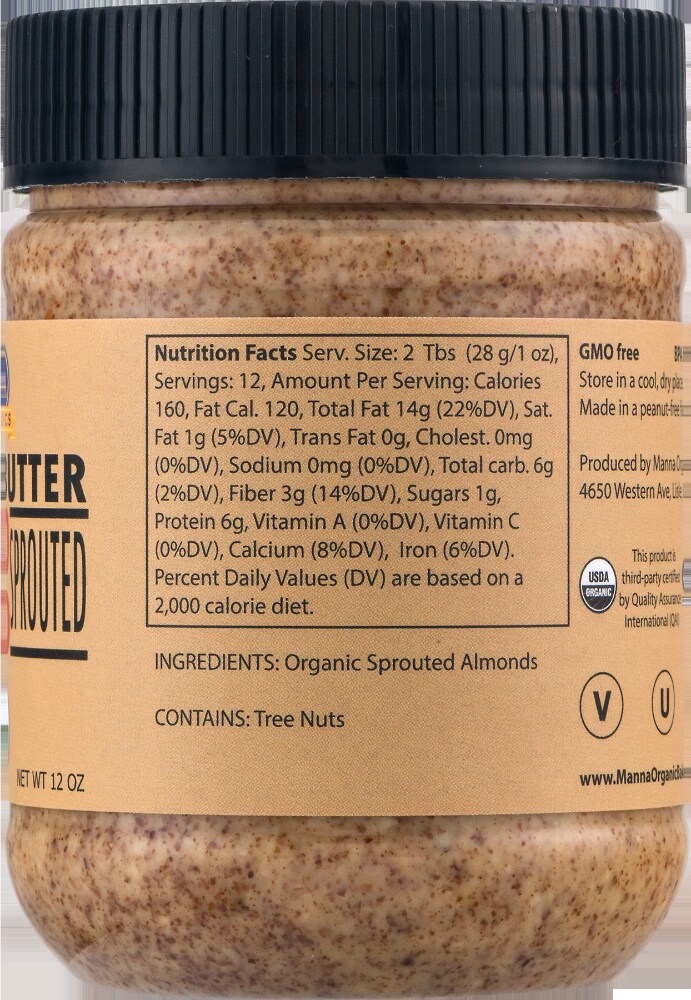 Manna Organics Sprouted Amaretto Almond Nut Butter
---
Single-ingredient nut butter containing only organic, sprouted almonds! No added sugar, salt, or oil. The sprouting process increases the bioavailability of the almonds, and brings out a subtle amaretto flavor.
Try our butters on fruit, in smoothies, over oatmeal or ice cream, on toast or on crackers. Upgrade your PB&J, or enjoy straight off the spoon!
Manna Organics is a small, family owned and operated company making organic-certified, artisan nut butters. We make everything by hand, in small batches in a peanut-free facility, and believe this high attention to detail comes though with a "best in class" product.
Organic, Non-GMO, Kosher, Vegan, Gluten-Free, Sprouted, Paleo, Ketogenic, Palm-oil Free, Peanut-Free Facility, Preservative-Free, No Artificial Ingredients.
---