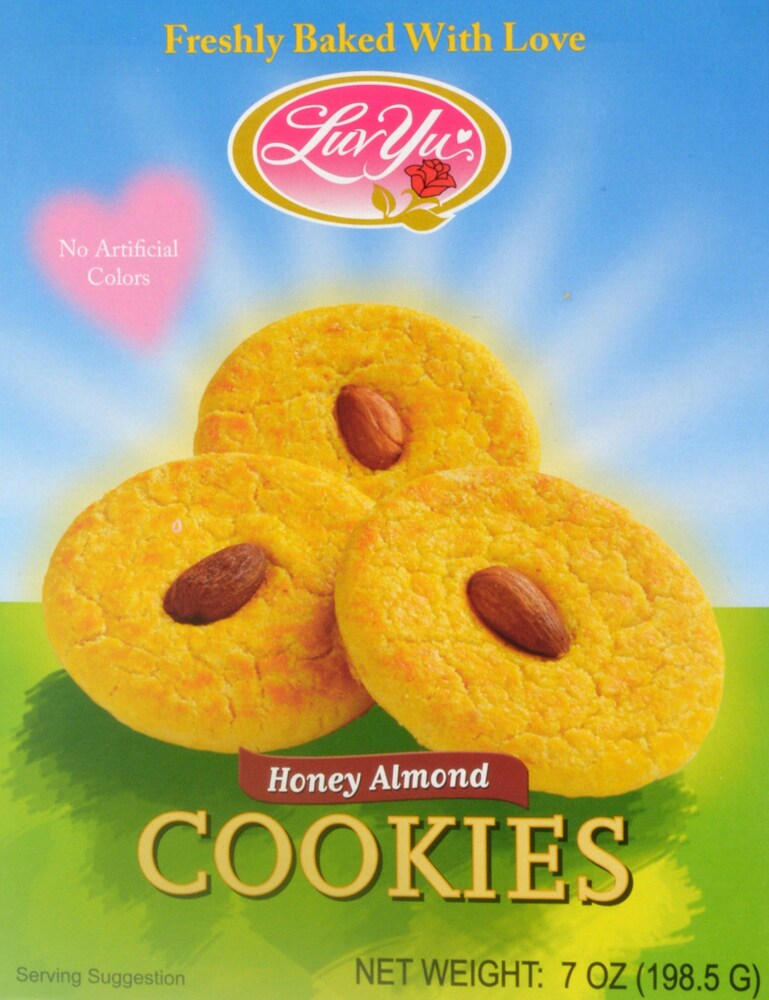 Luv Yu Honey Almond Cookies
Cookies Freshly Baked with Love
Enjoy delicious Almond Cookies in the comfort of your home, or anywhere you please.
Almond Cookies are deliciously crunchy, with a mild and sweet almond flavor. Baked with fresh almonds, Luv Yu Almond Cookies are lighter and more delicately flavored than the regular cookies, and are sure to please even the pickiest palate.
These traditional cookies can be served with a cup of tea or milk, and are perfect for school lunch boxes, after-school snacks, or whatever the occasion might be.
Freshly Baked with Love
No Artificial Colors
Made in the USA
---