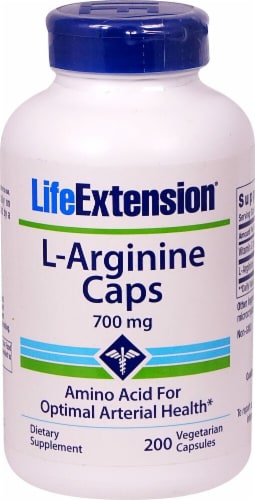 Hover to Zoom
Life Extension L-Arginine Vegetarian Capsules 700mg
Product Details
L-arginine is a semi-essential amino acid involved in numerous areas of human biochemistry, including ammonia detoxification, hormone secretion, and immune modulation. Arginine is also well known as a precursor to nitric oxide (NO), a key component of endothelial-derived relaxing factor, an endogenous messenger molecule involved in a variety of endothelium-dependent physiological effects in the cardiovascular system.
L-arginine may also help maintain the health of the immune system.
*These statements have not been evaluated by the Food and Drug Administration. This product is not intended to diagnose, treat, cure, or prevent any disease.
---