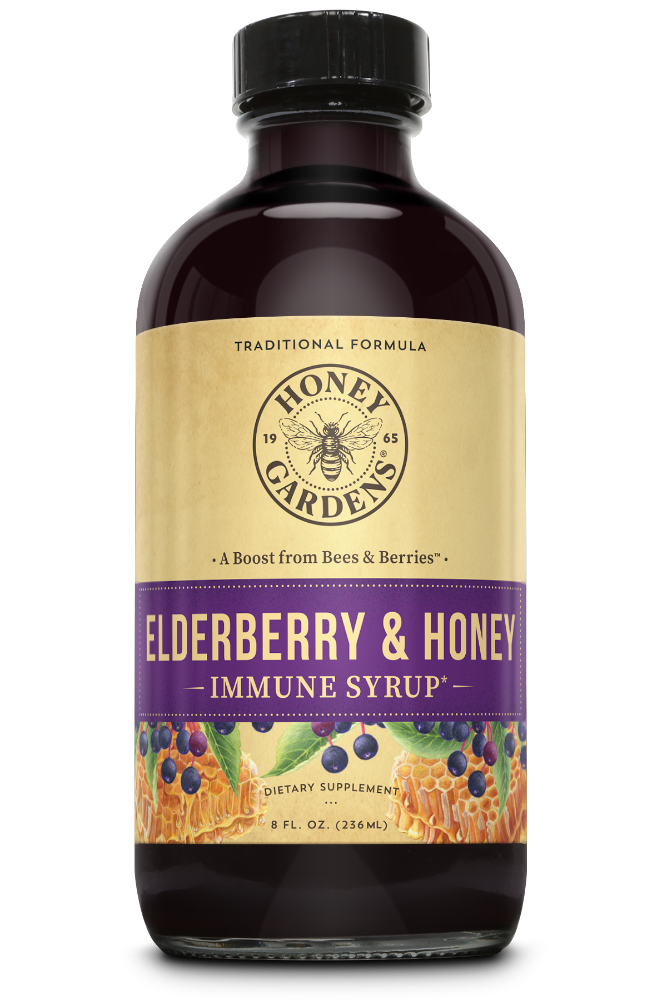 Honey Gardens Elderberry Syrup Traditional Immune Formula
8 fl oz
UPC: 0002231800032
---
Once a staple in New England farm kitchens, elderberry syrup has been traditionally used for healthy immune support. This syrup contains elderberries, raw honey, echinacea, propolis and apple cider vinegar to help promote overall wellness. The apitherapy raw honey has never been heated or filtered and thus retains the beneficial traces of pollen, propolis, and beeswax which the flowers and bees have provided.
With Apitherapy Raw Honey, Propolis and Elderberries
Traditional Immune Formula
*These statements have not been evaluated by the Food and Drug Administration. This product is not intended to diagnose, treat, cure, or prevent any disease.
---