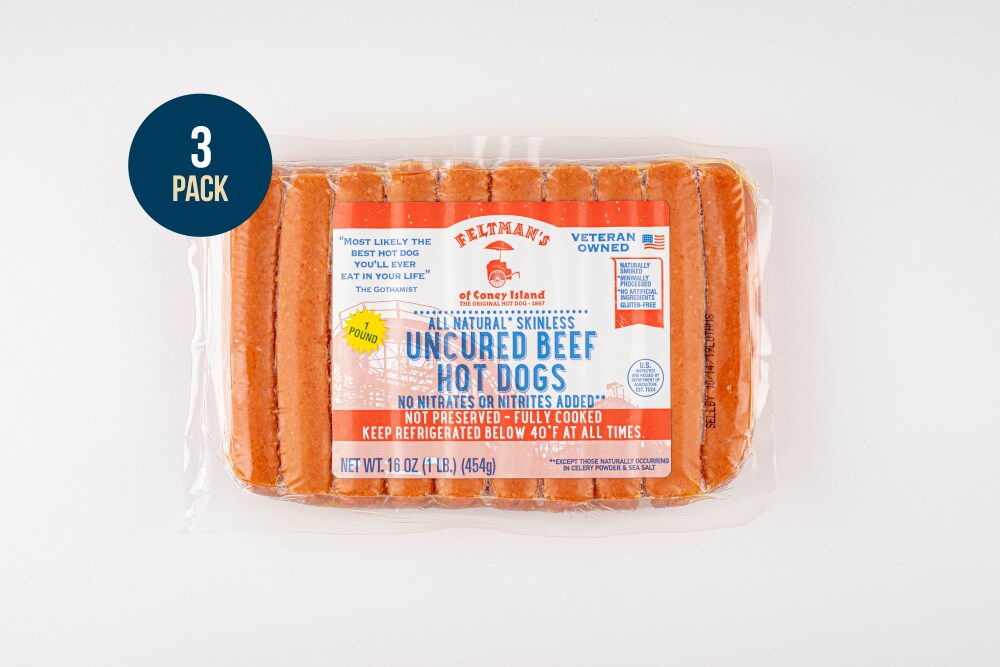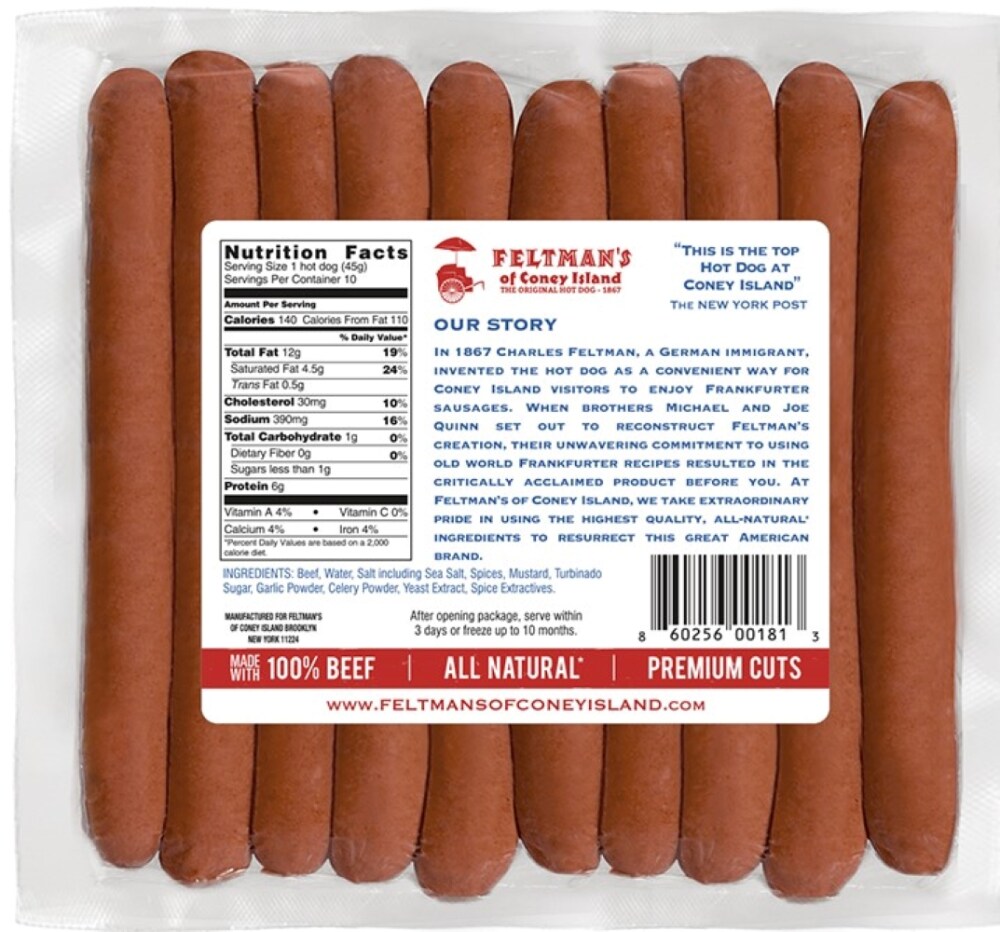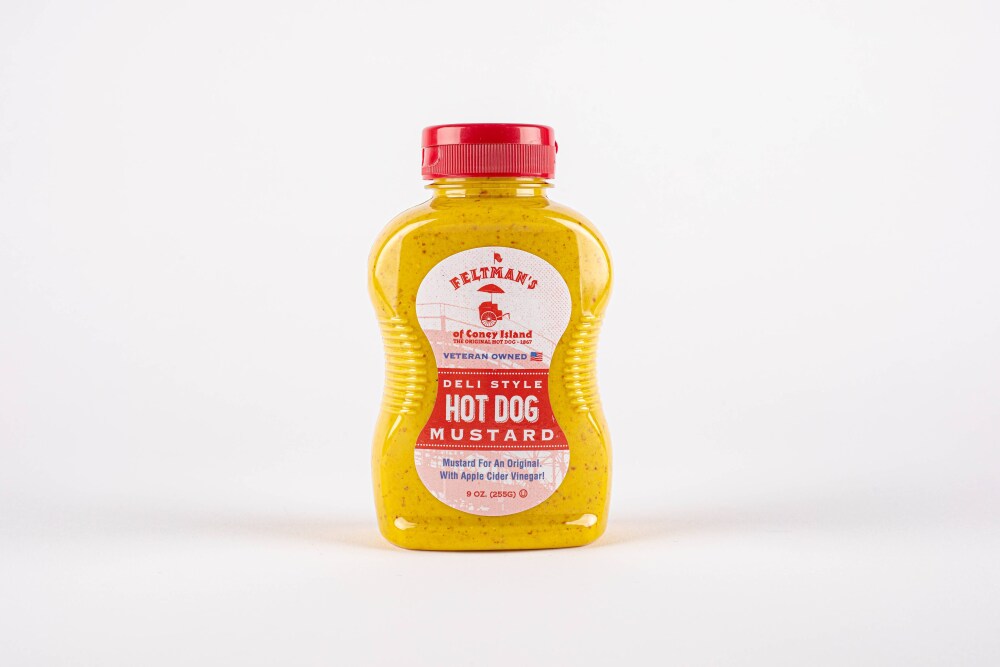 Feltman's of Coney Island Beef Skinless Casing (Approximate Delivery is 2-6 Days)
---
Like our original hot dogs, Feltman's Skinless Hot Dogs are made with the Original Frankfurter Spice Blend. Which means you get all the same premium flavors, but without the casing. We cure them and naturally smoke them for three hours in a smokehouse next to bacon, resulting in the perfect balance of savory and smoky. Cook on the grill till nice and juicy, then pair with some Feltman's Deli Style Mustard for the best hot dog you'll ever have.
100% Beef
No Nitrates
No Artificial Ingredients
All Natural
Naturally Smoked
1 LB per Pack
You will get (3) Packs of Feltman's All Beef, All Nautral, Uncured. Naturally Smoked Hot Dog with Skinless Casing (10ct).
---