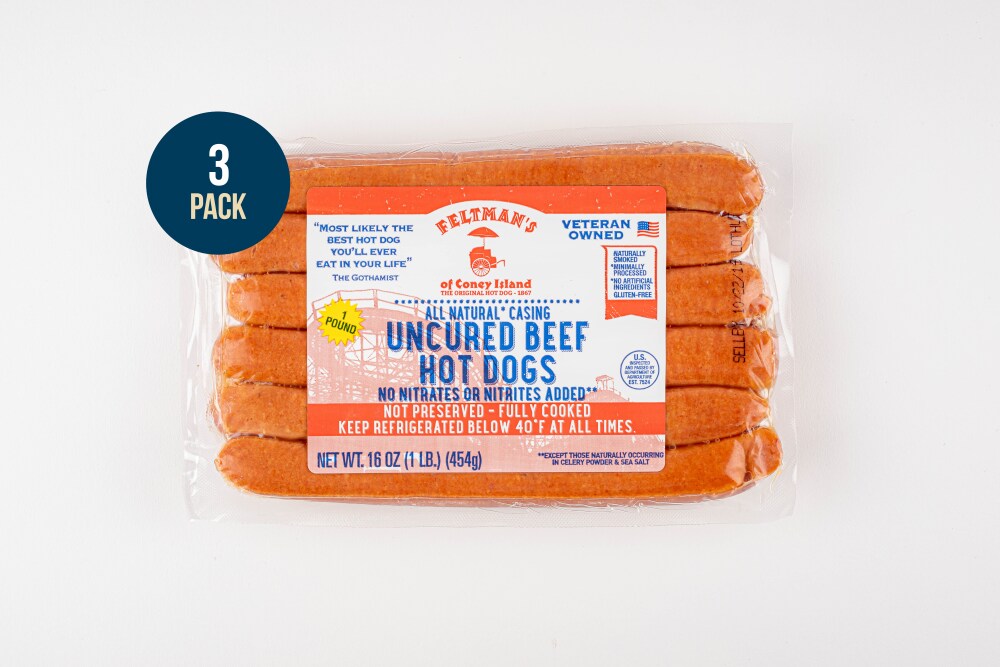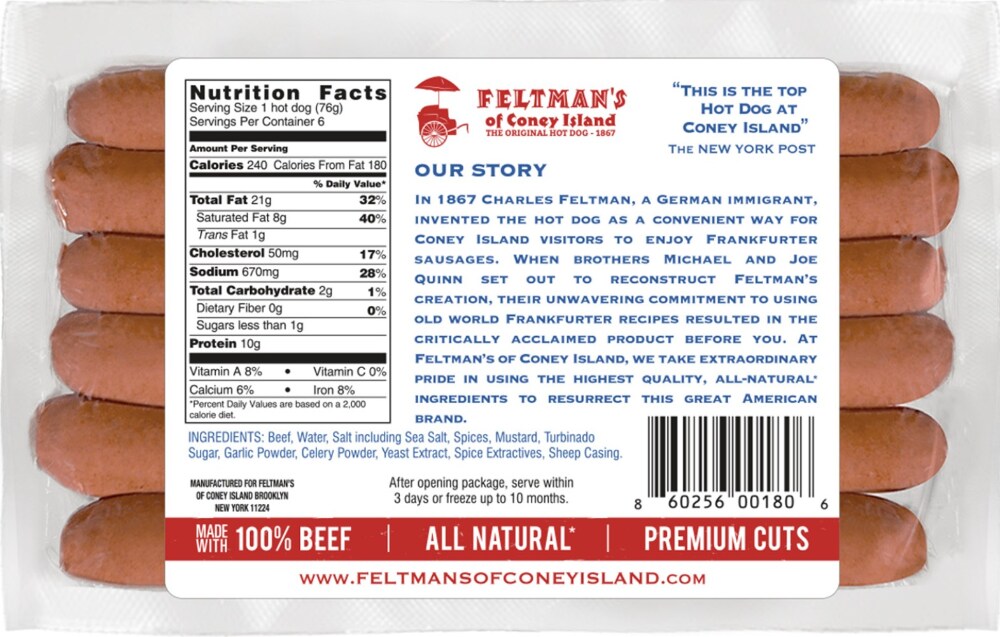 Feltman's of Coney Island Beef Natural Casing (Approximate Delivery is 2-6 Days)
---
Feltman's Original Casing Hot Dogs offer the perfect snap with every bite, unleashing a bevy of spices and flavors. Made with the recipe that started it all – the Original Frankfurter Spice Blend – these dogs are naturally smoked for three hours in a smokehouse next to bacon. The natural casing seals in both the smoky flavor and the juices. Try them "the original way" – on a potato bun with nothing but our original Feltman's Deli Style Mustard. This is how founder Charles Feltman served them in 1867.
100% Beef
No Nitrates
No Artificial Ingredients
All Natural
Naturally Smoked
Natural Casing
1 LB per Pack
You will get (3) Packs of Feltman's All Beef, All Nautral, Uncured. Naturally Smoked Hot Dog with Natural Casing (6ct).
---