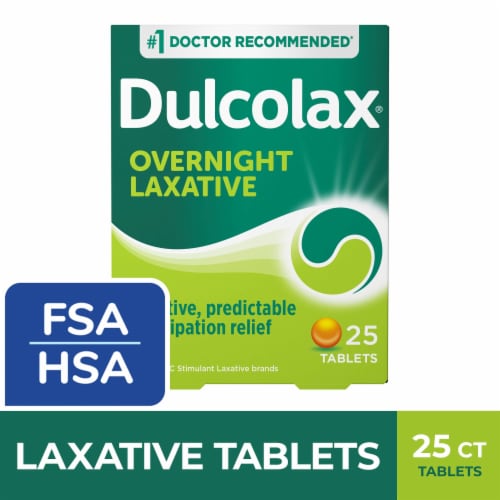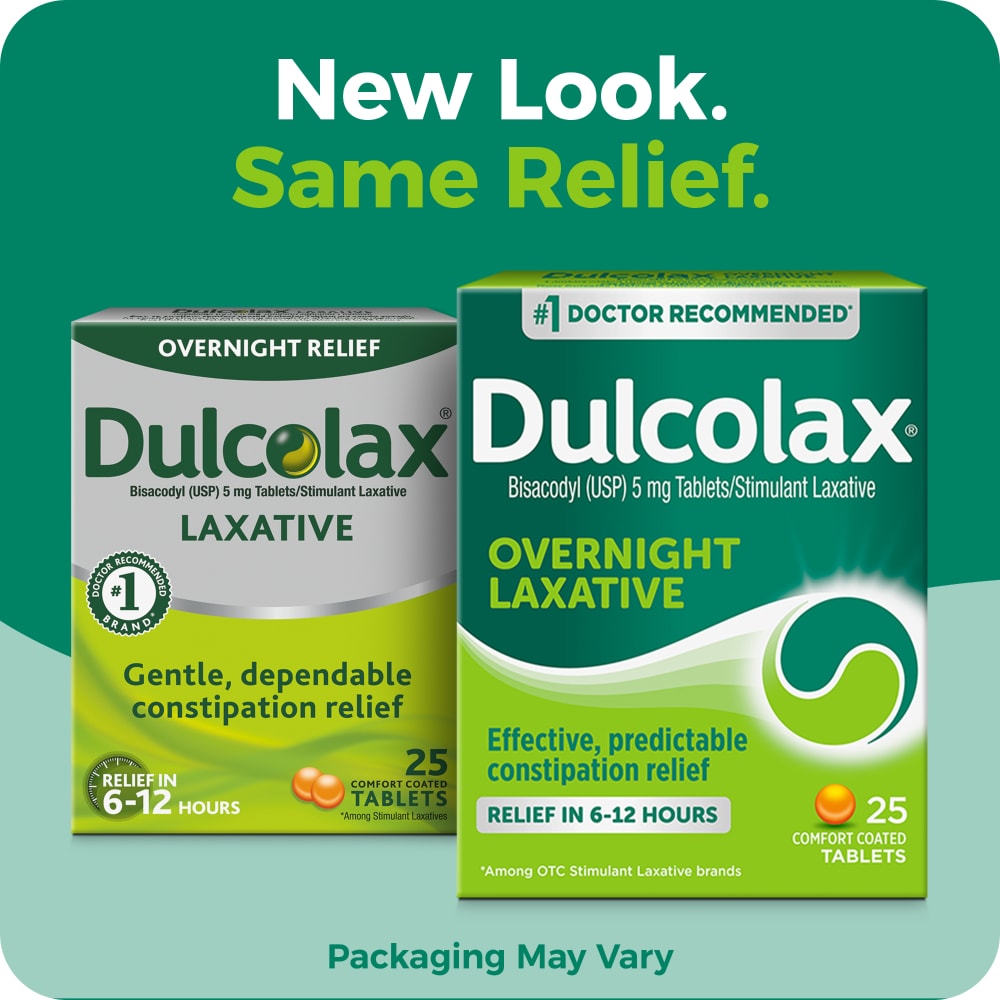 Dulcolax Overnight Relief Laxative Tablets
Easy-to-swallow, comfort-coated Dulcolax Tablets are gentle enough for sensitive stomachs, yet strong enough for effective overnight relief. Trust Dulcolax Tablets to relieve constipation in 6 to 12 hours. Dulcolax Tablets are convenient to use overnight, or whenever you need effective relief from constipation.
For temporary relief of occasional constipation and irregularity. This product generally produces bowel movement in 6 to 12 hours.
Bisacodyl USP 5 mg
Gentle, Predictable Overnight Relief
#1 Doctor Recommended Brand Among Stimulant Laxatives
---