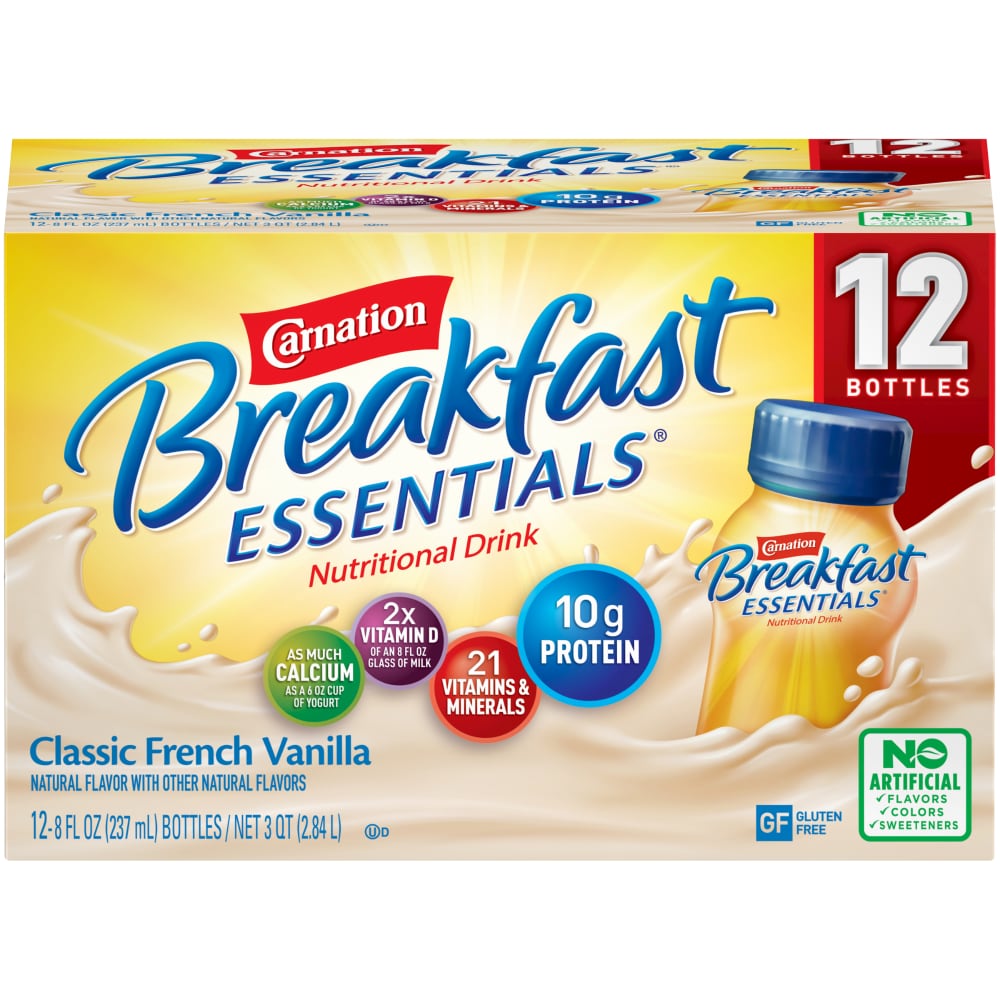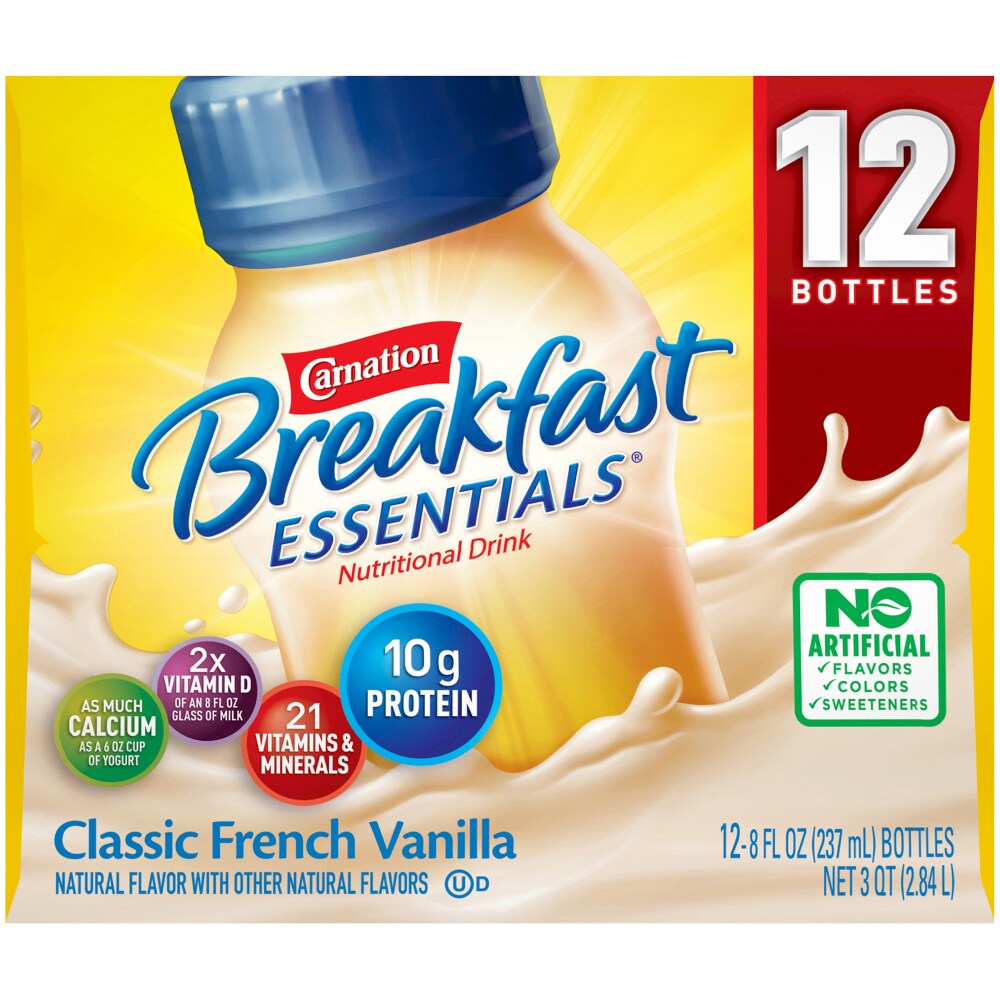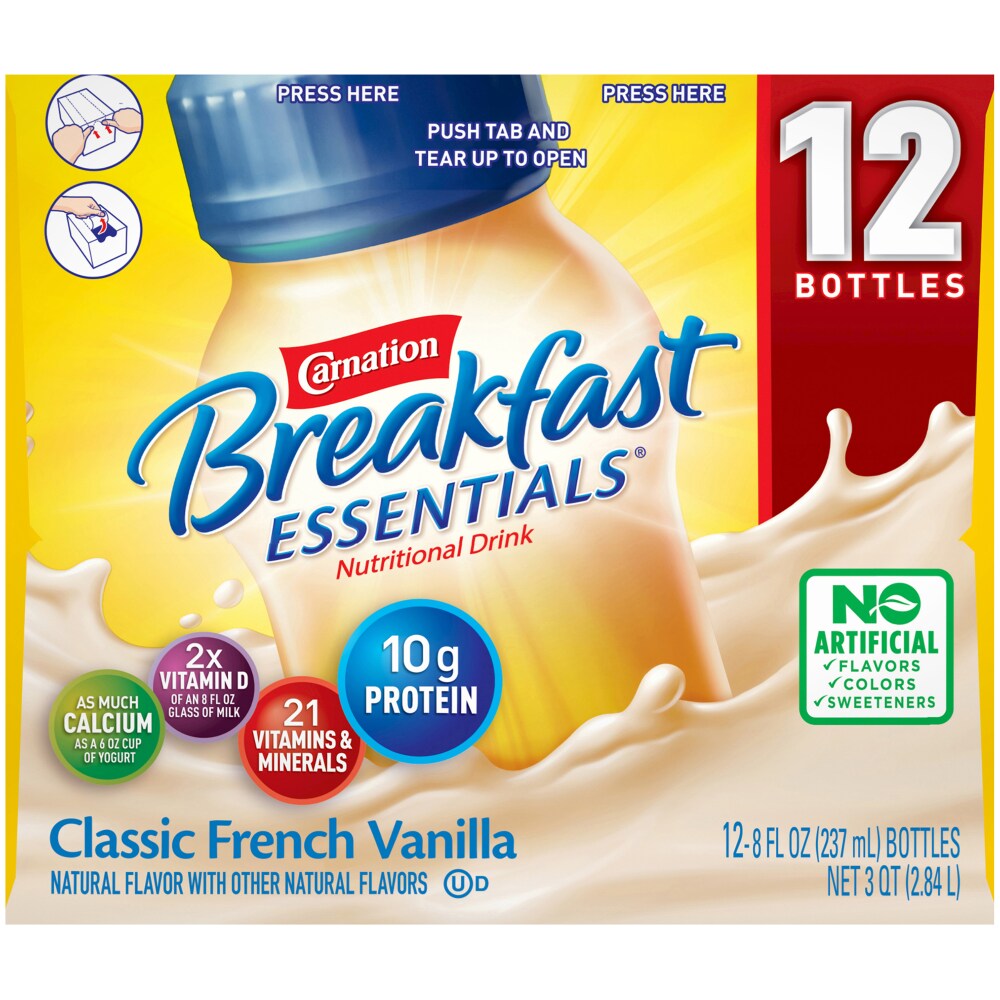 Carnation Breakfast Essentials Vanilla Nutritional Drink
12 bottles / 8 fl oz
UPC: 0005000091510
---
Did You Know? Those who skip breakfast miss out on daily essential vitamins and minerals that are unlikely to be made up later in the day. Plus up to 90% of kids and teens fall short of meeting dietary needs for one or more key nutrients. Make breakfast a priority to get the nutrition your family needs to help start the day right. Carnation Breakfast Essentials® Drinks are nutritious, delicious and ready for you anytime, anywhere!
10 g protein to help build muscle
21 vitamins & minerals
Calcium & Vitamin D to help build strong bones
As much calcium as a 6 ounce cup of yogurt; 2x Vitamin D of an 8 fluid ounce glass of milk.
Suitable for lactose intolerance. Not for individuals with galactosemia.
---