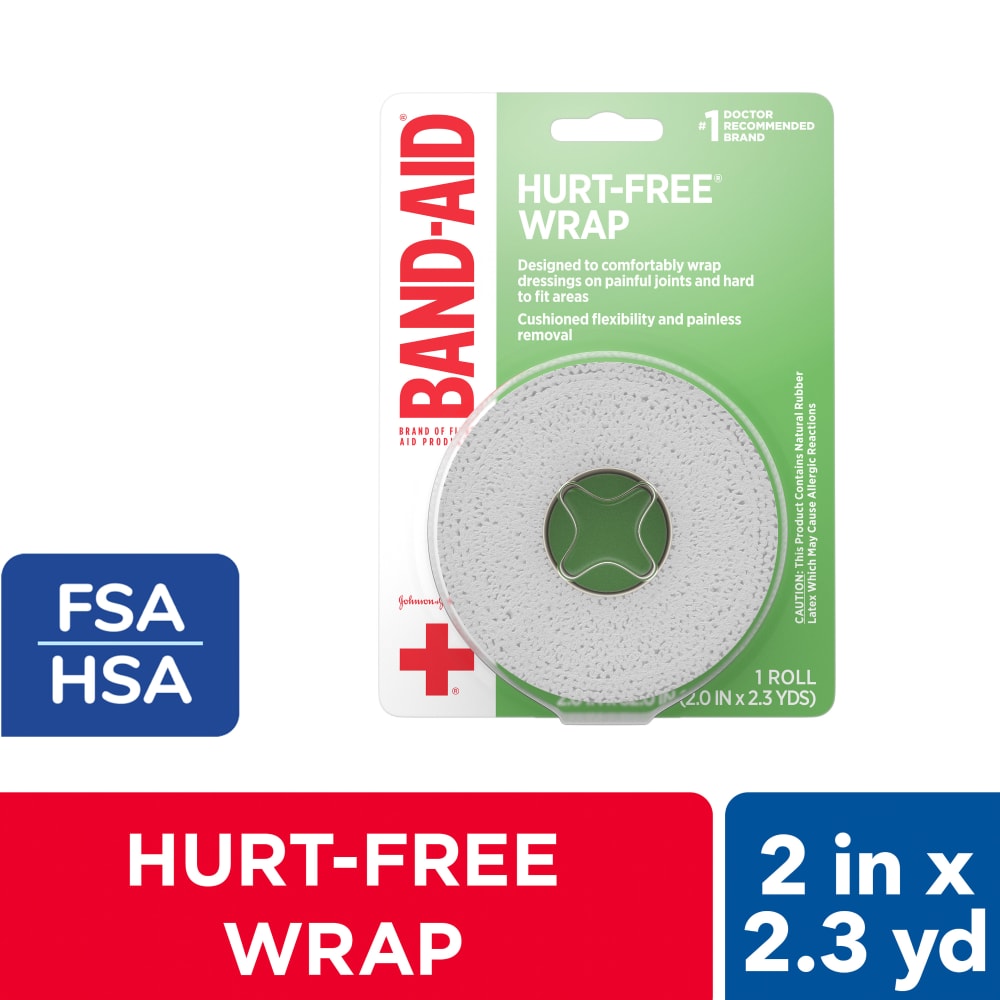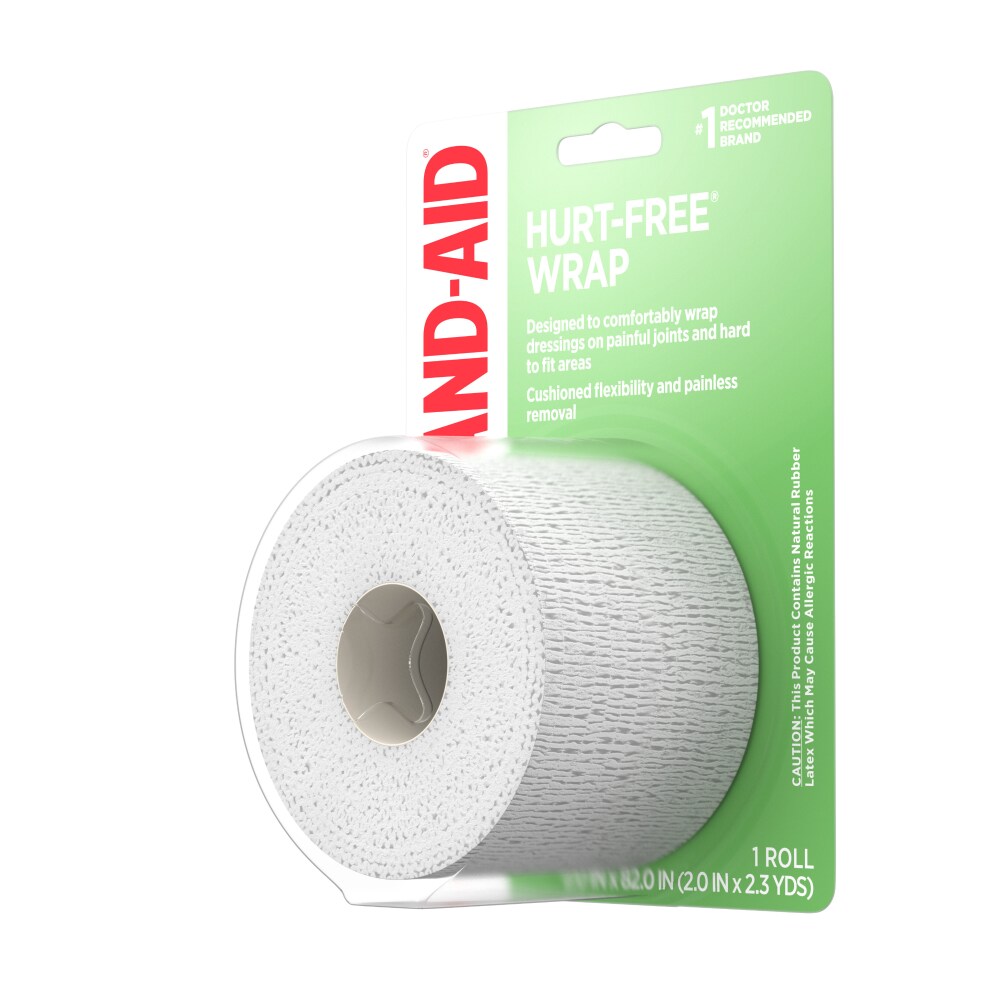 Band-Aid Hurt Free Wrap
2 in x 2.3 yd
UPC: 0038137116146
Purchase Options
Located in Aisle 18 in Your Store
---
Band-Aid Brand of First Aid Products Hurt-Free Wrap firmly and comfortably secures dressings onto wounds. This self-adherent wrap is specially designed to stick to itself, not to skin or hair, for comfortable wound care that won't hurt when removed. Ideal for post-surgery, this wound wrap provides durable coverage without leaving a sticky residue. The soft elastic material conforms to your body to move with you, making it ideal for hard-to-fit areas, like joints, while providing flexibility and cushioning on top of the wound.
Self-adherent wrap firmly secures dressings onto surgical wounds, joints & other difficult areas. Designed to stick to itself, not skin or hair, the Hurt-Free wrap won't cause discomfort when removed.
Caution: This product contains natural rubber latex which may cause allergic reactions.
---