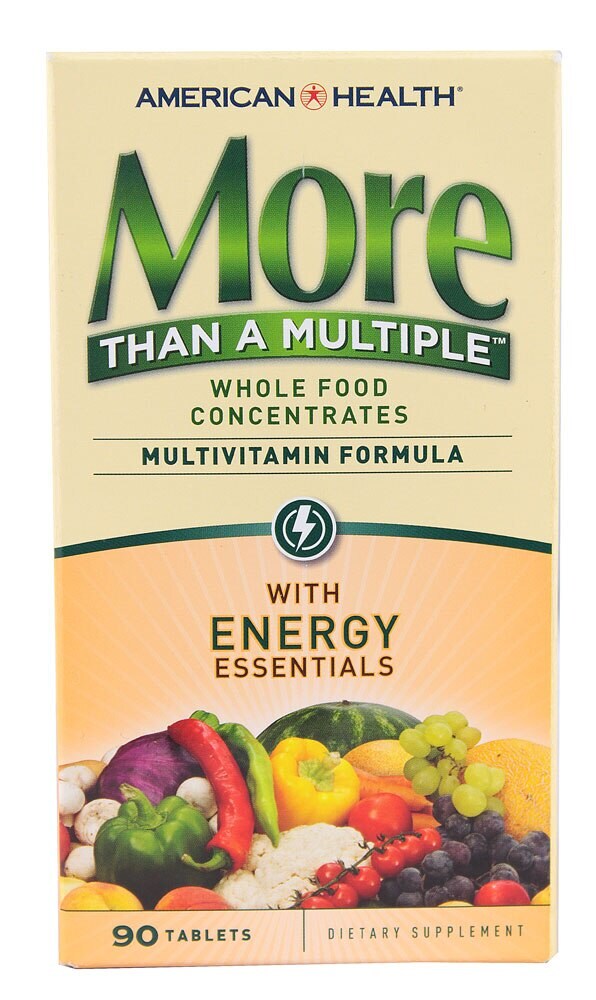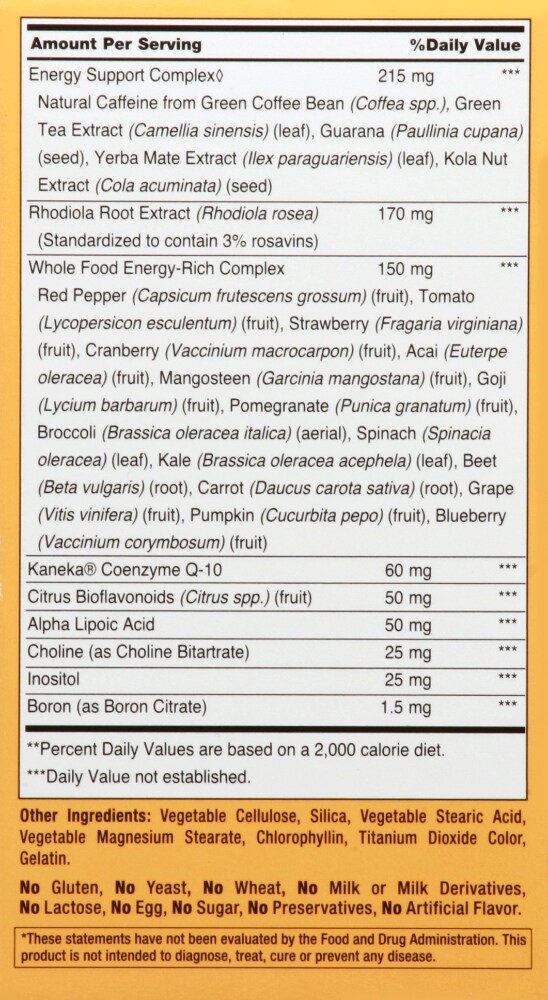 American Health More Than A Multiple Multivitamin Dietary Supplement
---
More Than A Multiple™ with Brain Essentials is the next generation in whole food based nutrition for overall and optimum brain health.With a broad spectrum of vitamins, minerals, phytonutrients and energy-rich whole food concentrates, you can get the advanced benefits for both macular and whole body health in one convenient complex.
With a demanding workload and a plate full of responsibilities, don''t let occasional stress and fatigue slow you down. Lack of sleep, poor eating habits even emotional strain...can impact your natural energy level.More Than A Multiple with Energy Essential brings you many of the high-performing nutrients you need to support energy metabolism and help boost your natural energy level. This includes a complex of B vitamins, which are vital for the metabolism of carbohydrates, fat and proteins-energy sources that "naturally fuel" our bodies.* Since each B vitamin contributes an important benefit in maintaining proper metabolic health, taking them together delivers a powerful synergistic advantage. More Than A Multiple with Energy Essentials also brings you a dual-action energizing herbal complex, which helps enhance both mental acuity and physical vitality...when you need it most.
Experience the difference yourself with More Than A Multiple with Energy Essentials, the multi-level performance of an energy-rich, whole food concentrate multivitamin...with your energy in mind.
*These statements have not been evaluated by the Food and Drug Administration. This product is not intended to diagnose, treat, cure, or prevent any disease.
---