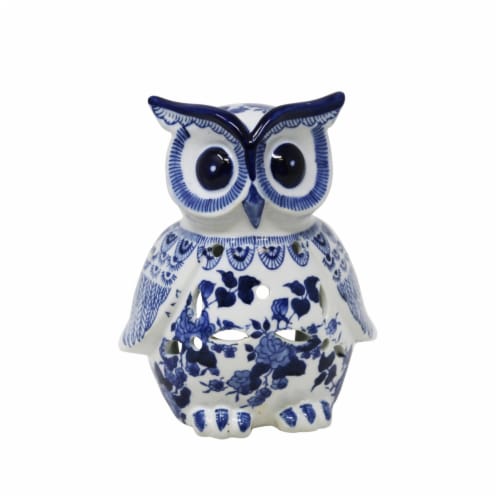 Hover to Zoom
Product Details
WHITE/BLUE CERAMIC OWL 8"
This owl is an ideal piece for any traditional home interior. With a beautiful blue flower exterior pattern and adding more interest to the owl's face with prominent blue eyebrows. A stunning 8" ceramic piece that will add an adorable touch to any room. This figurine will be the center of attention in the room.
Brand:Sagebrook Home
WHITE/BLUE CERAMIC OWL 8"
Product Length:7
Product Width:6.5
Product Height:8
Product Weight:2.2
ItemNumber#13458-02
---