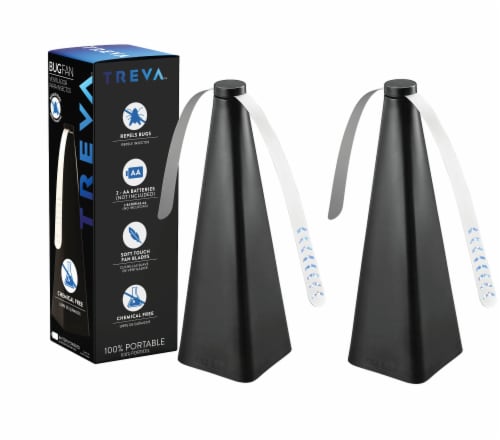 Hover to Zoom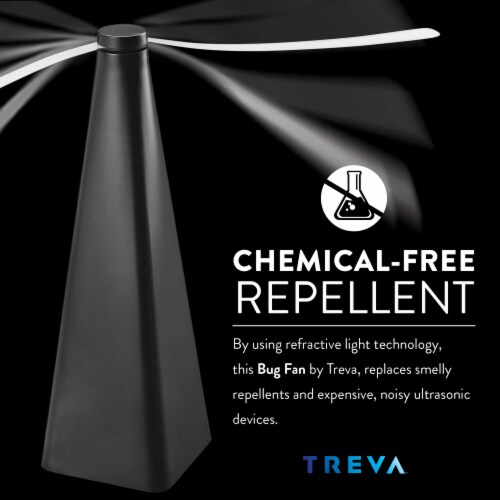 Hover to Zoom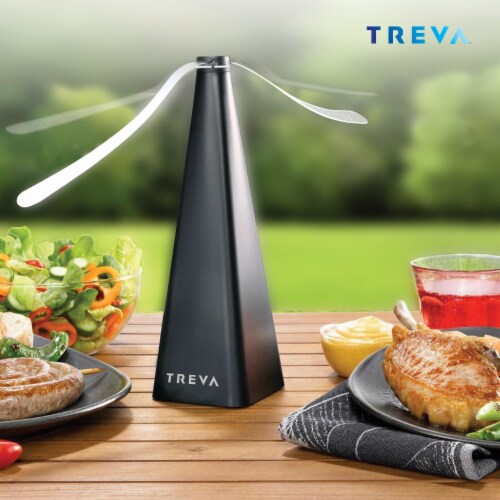 Hover to Zoom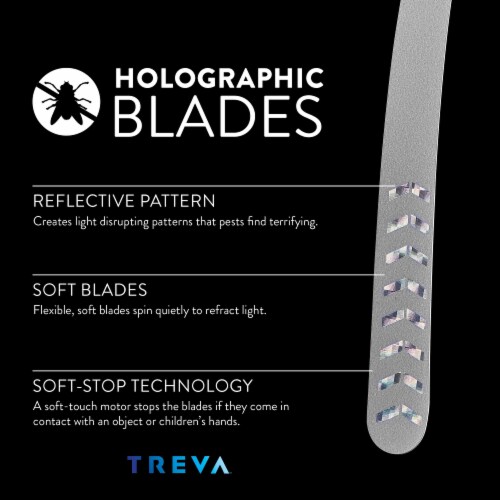 Hover to Zoom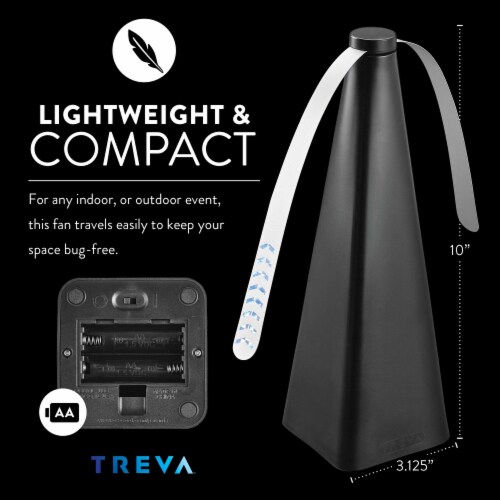 Hover to Zoom
Treva Bug Repellent Fan, Non-Toxic, Battery Powered, 2 Pack
Product Details
Discover a non-harmful, chemical-free way to keep your picnics and outdoor activities free from dive-bombing bugs and incessant insects! This bug repellent fan from Treva is engineered with an innovative reflective pattern on the fan blades which disrupts light and makes flying insects steer clear.
PRODUCT FEATURES:
Bug Repellent Fan
Chemical Free
Soft-Stop Fan Blades
Constant Air Speed
Lightweight and Portable
Battery Operated (2 AA batteries not included)
NO CHEMICALS OR INSECTICIDES
This eco-friendly insect repeller uses nothing more than spinning air and refracted light to totally clear the area of mosquitoes, flies, gnats and other bothersome bugs. This means no insecticides, chemicals, or toxins of any kind can enter your home or outside environment.
REPELS INSECTS WITHOUT HARMING THEM
The Treva Bug Fan is the most effective chemical-free method of ridding any area of flying pests. It is odorless, quiet-running, and uses less power than ultrasonic bug repellent devices – so you can enjoy hours of carefree outdoor hosting and entertaining.
INNOVATIVE LIGHT DISRUPTING PATTERN
The secret lies in an innovative holographic pattern on the fan blades, which bends the ambient light and creates an unnatural environment that is bothersome to insects.
SOFT-STOP FAN BLADES
Engineered with long reaching, soft and flexible fan blades that stop on contact and resume when the obstacle is removed. Safe for little hands and curious youngsters!
---