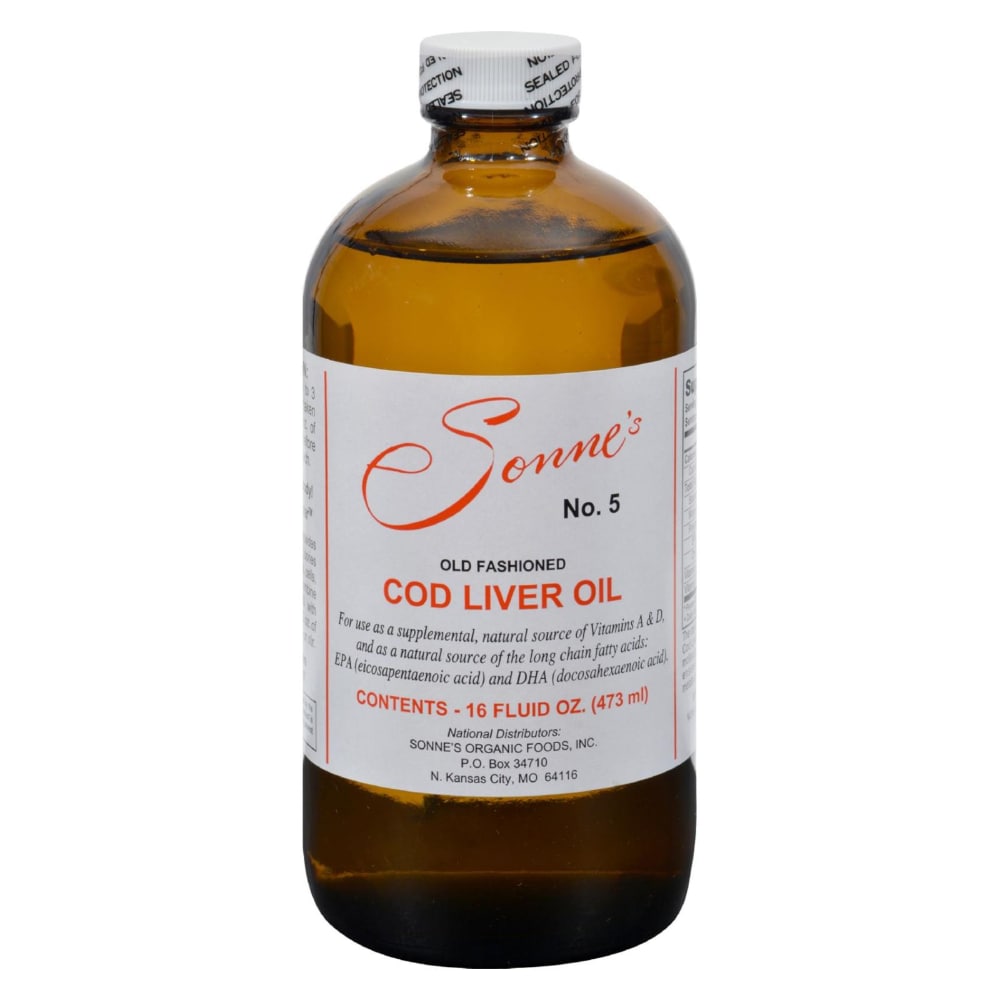 Sonne's Cod Liver Oil 5
16 fl oz
UPC: 0079731105001
---
For use as a supplemental, natural source of Vitamins A & D, and as a natural source of the long chain fatty acids: EPA (eicosapentaenoic acid) and DHA (docosahexaenoic acid).
Nutrition for the whole body!
*These statements have not been evaluated by the Food and Drug Administration. This product is not intended to diagnose, treat, cure, or prevent any disease.
---