Hillshire Farm Deli Select Ultra Thin Sliced Oven Roasted Turkey Breast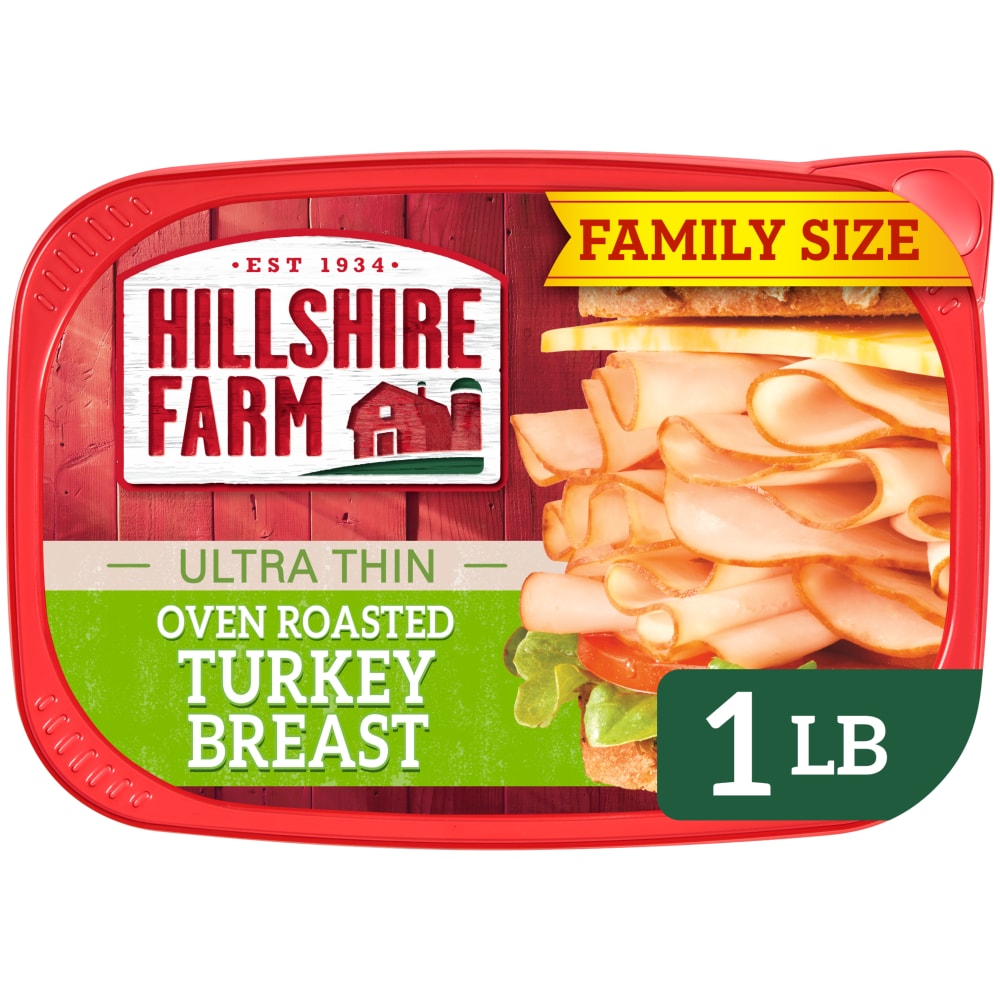 Hillshire Farm Deli Select Ultra Thin Sliced Oven Roasted Turkey Breast
Enjoy premium sliced turkey at home with Hillshire Farm® Ultra Thin Sliced Lunchmeat.
Made with slow cooked, oven roasted turkey and no artificial flavors, our Oven Roasted Turkey Breast is juicy, flavorful, and 98% fat-free. Fully cooked and ready-to-eat, simply serve with mild cheddar cheese, sliced red onion and lettuce on a sesame seed bun for a delicious deli-style sandwich. Includes one 16 oz. double-sealed package for absolute freshness.
We know that quality is always the most important ingredient, and we believe that anything worth doing is worth doing right.
---