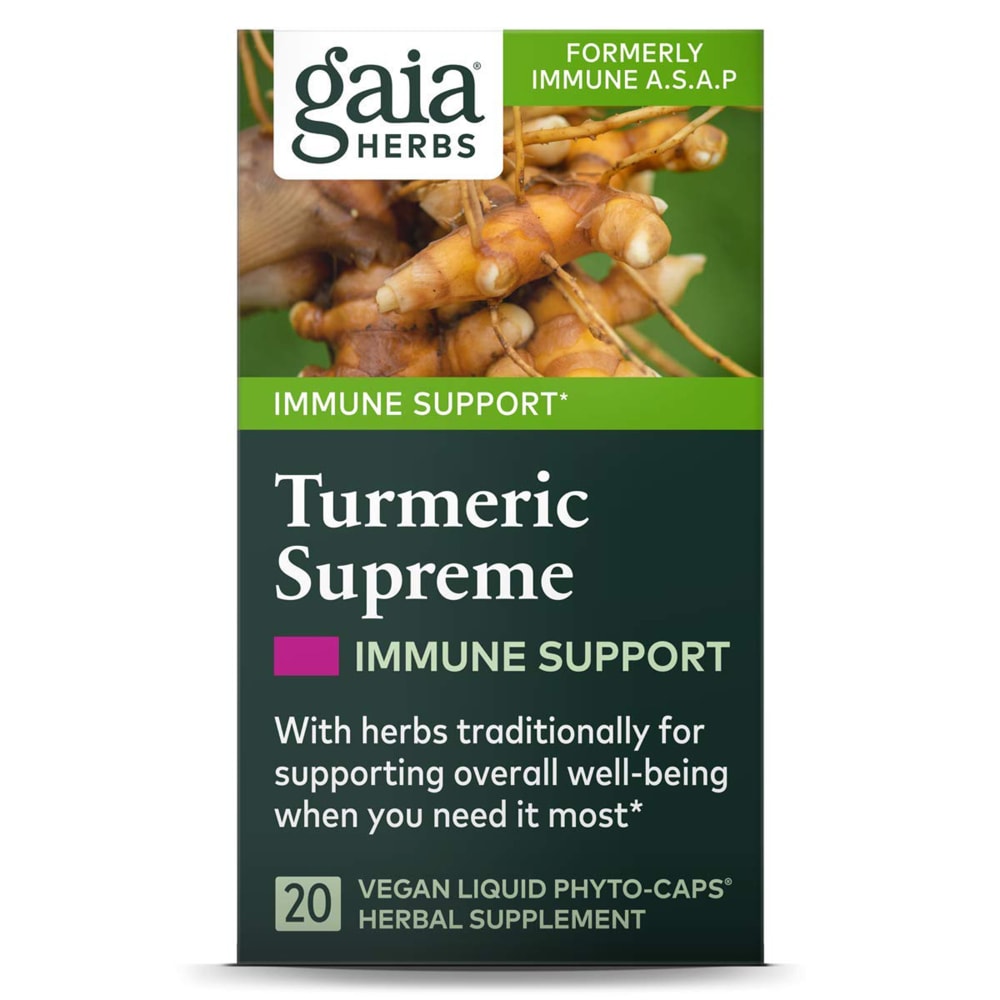 Gaia Herbs Tumeric Supreme Imunne A.S.A.P.
---
For thousands of years Turmeric has been valued in Ayurveda, the traditional medicine system in India. Today, science has identified compounds in Turmeric, Curcumins in particular, which support healthy inflammatory function - maintaining overall health and vitality. Turmeric Supreme A.S.A.P. helps your body's immune function when you need it.* Curcumins have been shown to stimulate production of proteins which help regulate innate immune cell function.* Combined with Echinacea, Elderberry and other supportive herbs, Immune A.S.A.P delivers broad immune support when taken at onset.*
*These statements have not been evaluated by the Food and Drug Administration. This product is not intended to diagnose, treat, cure, or prevent any disease.
---